2nd Tumblr
Hello everybody, Just a quick note to say I have a 2nd blog to post up more regular/less work related goodies. Visit, read and enjoy: http://katiebellaglowgiles.tumblr.com/ Thanks
End of level 2
Been extremely busy lately! Working like mad to get everything finished up for the end of level 2. As I'm on a fast track I have to complete a 3 year course in 2, therefore I start level 3 after Christmas. Can't wait to start filming and scripting some of my ideas, and working with others in my class on a professional level. Will also have to start actually thinking of work after...
Penrose News
Presented again for Penrose news, blasted through the script and managed to set up and film adequately within 2 hours, despite loosing voice and dosing up especially. I'll post up a link to a final edited version when finished. 
Stickaid
A few weeks back, the charity event Stickaid was held and broadcast from Ravensbourne. A 24hour broadcasting event involving various familiar faces. I stayed for the whole 24 hours and found the whole experience very rewarding and exhausting. http://www.stickaid2011.com/
Vlog update
Dont forget to check out my youtube channel  http://www.youtube.com/user/KatieBellaGlowGiles Much Appreciated!!!
ASA Productions work placement
Started a work placement today as ASA Productions working as a Production Assistant. Todays jobs mainly consisted of running errands and going over post production scripts for their latest documentary. Overall really enjoying it and glad I have a whole month ahead of me.
Space Station Apes
Secured a job as a permanent contributor on the Space Station Apes site, writing general articles, scripts,etc. Check them out: Website: http://spacestationapes.com/Home.html Facebook: http://www.facebook.com/SpaceStationApes
Ravensbourne Awards
Thank you to everyone who voted for me! I have been placed in the final top 4 for most accomplished script/short film for my script 'Underground' Now its up to industry professionals to look over our work and decide the winner. Another interesting note: I had to record my "acceptance speech" today, incase I win.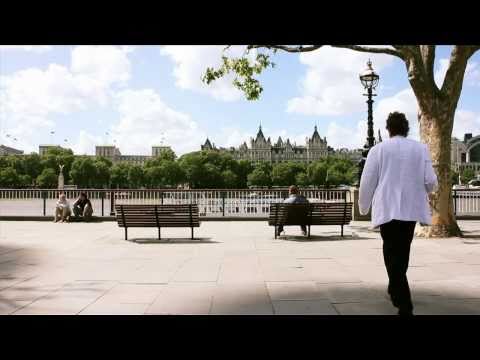 Penrose News update
Stood-in as presenter for the Penrose News programme on Tuesday. Was a very rewarding opportunity as I discovered my ability to read from a teleprompter. You can look forward to a good laugh at my work in a few weeks time.
Multi-Mystery Production update
Had a meeting yesterday concerning the multi-mystery project. I am now producing TWO of the webisodes, filming for which shall take place on Wednesday 25th May. The second script has been written by Martin Phelan, another fellow classmate of mine. You can look forward to the finished product shortly.
Work Placement for the Summer
I achieved gaining a work placement for the summer - 1 month working as production assistant for Stephen Saunders- most notable for his work on "Battle of Britain", specialising in documentary making and occasional promotional films. I am very excited for the chance to work and learn from this great man.
In other news
Rush hour on the Jubilee line Tube, a couple in their mid-to late 40s stand between the door and myself. They look comfortable around each other, and I assume have been marries for many years. The MAN starts musing over the sign on the door: "OBSTRUCTING THE DOORS CAN BE DANGEROUS" Man: love, hey love… Woman ignores him Man: (chuckling) Oi, love (nudging her) The WOMAN...
Dissertation
Its a bit early for dissertation time for me, but never too early to start. My chosen topic: 'The sexualization of children in the media' Currently reading: Lolita
Saturday, Saturday, Saturday!
This week has been fairly productive for me, on Tuesday I helped out with sound on a location shoot around wapping for "A Pirates Guide to London", more to come on that. I attended a meeting yesterday for the multi mystery project and I am Producing the first script, written by the wonderful Mr Ross Fretten (www.rossfretten.com). Alongside me is our Director, Dan Elliot Palmer. The...
Hopes for the next coming weeks:
I have applied for a work placement and am really desperate to get it- working as a production assistant, so wish me luck I am also having my first producers meeting for the multi-mystery project Also applied for a voice over job, so hoping to get that as I side-line voice acting, would be great experience, so cross those digits!
In other news
I recently looked back through an old note book and found something of interest. I used to have a habit of listening into peoples conversations- People watching, if you will. I would then write about the amusing aspects of it. Therefore, I have decided to introduce a segment to my Blog called "In other news" in which I shall share these incidences with you. Firstly, the one I...
Multi-Mystery Production
Another student production I have been involved in is still in its early stages. More to come…
Social Media Week
http://socialmediaweek.org/ This year saw Ravensbourne as the base for many social media events in London. For 2011's Social Media Week, I worked in post production. This mainly consisted of editing articles and videos and posting them up on the Social media website, along with various pictures of the event. This was more challenging work than it sounds as the original quality of what...
Forever Strangers
I have been volunteering on a student project named "Forever Strangers" in props and costume. This mainly consisted of buying a whole "homeless guy" costume and supplying props for the whole production, also scouting out web designers and various locations in-which to shoot. Will have more information when product is finished. Lets just say so far- very nice indeed.
PlayStation Network article for Penrose News
PlayStation at the mercy of 77million gamers?   Reported by Katie Giles   Almost two weeks ago since PlayStation Network went offline, many gamers like myself are wondering 'just what is going on?' Many scare articles have been published telling horror stories of users having their details stolen and used against their will, etcetera. So lets clear up a few of these rumors.   The PlayStation...
Penrose News
I have gotten a job as a writer for Penrose news, so I decided my first article to be on the recent PlayStation Network problems. Penrose News basically want to achieve a bi-weekly news programme to be broadcasted, along with an online prescence where the full artivles will be displayed. Fingers crossed I'm good enough.
tumblrbot asked: WHAT IS YOUR EARLIEST HUMAN MEMORY?
Documentary
One of the more fufilling and rewarding pieces of work so far. Brief: Create an 8 minute documentary. We decided as a group to explore the realms of alien abductions and scouted outexperts in the field along with compiling our own research.
Escape (my adaptation)
 INT. Lucy and James' Sitting room - day JAMES is stood looking at SARAH, failing to hide his irritation, he attempts to talk but Sarah interrupts looking excited. She is holding a bottle of wine. James: What are you- SARAH: Congratulations! I thought a little drink was in order. Sarah gestures the bottle in her hand. James seems distracted and moody. JAMES: Hm? Oh…...
Drama Production
Firstly for this unit we each had to adapt and direct one of the 8 scripts, seeing as mine was one of them I was unable to do it and had to choose another. I choose "Escape" by Ross Fretten, and was given one scene to adapt (see next post for my adaptation) Adapting script for studio use is intricate work but very rewarding, it not only allows you to appreciate how much work goes into...
Underground
EXT. Countryside field - Dawn A small group of young children run across an open field. Filthy in appearance, in contrast with the lush surroundings. They run towards a barn in the distance. cut to INT. Barn The barn is dingy, wooden slats cover the windows, strobes of fragmented light present themselves confidently. The children rush in through a small gap beneath the bolted double doors. ...
Screenwriting for Drama
Brief: to write a script fo a 3-5 minute drama. That was it. The best 8 out of the class would be adapted and produced at 2 minute shorts. The imagination could run wild with that sort of information, however I really wanted to be one of those 8, so I set to work on a topic I have a strong personal interest in: The Blitz. I am sure many of you are yawning as you read, however to me the Blitz...
Multi-platform design and Journalism:
These units ran side-by-side, very interesting in getting familiar with word press and developing our journalistic writing. Given the task to create a website with journalistic qualities, we settled on a health based site, that focused especially on teenage health. We worked aside some web development students, therefore the work produced sadly cannot be published on here.
First post:
Im starting this Blog as a Student studying at Ravensbourne University, on a Content development and production course - Basically scriptwriting, directing and producing for TV and FILM. I enjoy it a lot - Its my life. I aspire to create documentaries that are note worthy and beautiful, as well as insightful. This is just a site to display my work and note down ideas I'm working on. I...